Our 2014 Eagles Blood Shiraz won The Chairmans Trophy at the  2016 Heathcote Wine Show.  
Information courtesy of the Heathcote Winegrowers.
Heathcote's international reputation for exciting wines has been enhanced with stunning results for Mediterranean-style varieties at the 4th annual Saint Martin Heathcote Wine Show.
Judges awarded medals to 24 wines Mediterranean class where entries more than doubled to 36 this year. 
The judging panel chaired by Tim Kirk described the Mediterranean class with one word: Wow.
"It was a fantastic class with lots of gold and silver … great discussion about style and drinkability. A true highlight of the show and such promise for the future of the region," they said.
More than half the show's 230 entries were entered the shiraz classes; the region's flagship wine variety had judges commenting on a "really interesting range of gold medal wines with different styles represented. A number of wines that missed out were still powerful."
Tim Kirk awarded his Chairman's trophy for an outstanding wine of the show to Ian Rathjen's Whistling Eagle Eagle's Blood Shiraz that Kirk described as "a cracker".
The judging panel chairman said this year's show had displayed pleasing developments for the region with the strength of white wines and excitement for the quality and strength in Mediterranean varieties. "And shiraz – another great highlight once again," he said.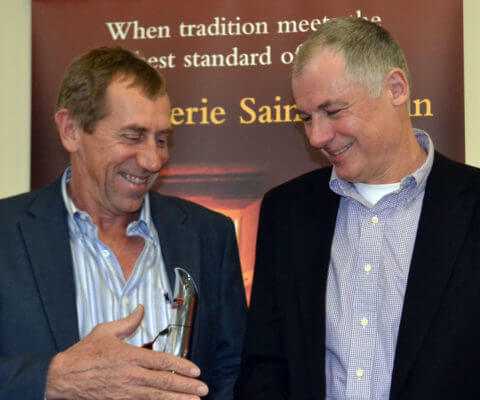 Awards and Trophies
THE CHAIRMAN'S TROPHY: Eagles Blood Shiraz 2014
BEST MUSEUM SHIRAZ (2010 & older) Eagles Blood Shiraz 2009