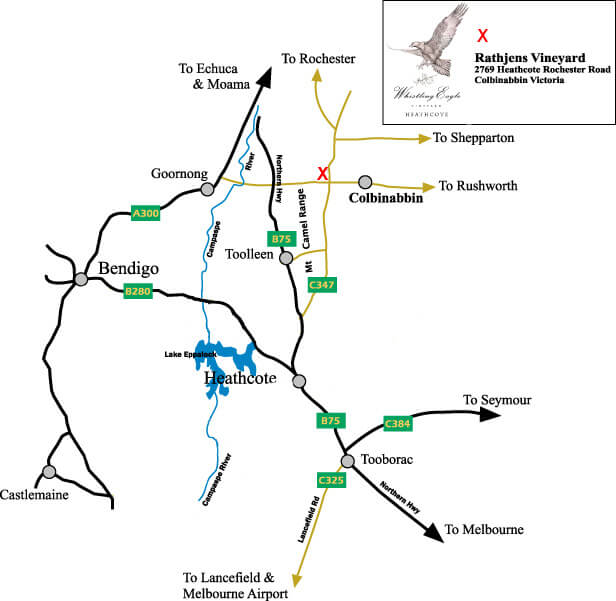 Whistling Eagle vineyard is perched on the greenstone range above the township of Colbinabbin. It is approximately 30 minutes drive from Heathcote and 2 hours from the Melbourne CBD.
Click here for a list of distributors, stores, restaurants and bars where you can find our wines.
For further inquires please contact Ian and Lynn Rathjen.
Postal Address:
RMB 2769
Heathcote – Rochester Road
Colbinabbin
Vic 3559
Australia
Telephone:
+61 3 5432 9319 (preferred)
Facsimile:
+61 3 5432 9326
E-mail:
Send us an Email