Our Wines
You may notice a couple of new additions to our wine list. We hope you enjoy!
Touriga originates from Portugal where it is considered one of its finest varieties. The vine is particularly vigorous and produces small bunches filled with small blue/black berries.
Our 2018 Whistling Eagle Touriga displays rich black fruits and turkish delight with a full lush mouth feel, soft tannins and a roundness to the palate.
Grenache is thought to have hailed from Spain. Grenache vines bud early but require a long growing season to fully ripen. The hot dry conditions of Whistling Eagle and the Heathcote GI make it well suited to this area.
2018 Whistling Eagle Grenache has subtle aroma with hints of raspberry, strawberry and spice. The palate is laced with silky tannins of nutmeg and cinnamon which linger and round this wine off.
2018 Whistling Eagle GSM (Grenache- Shiraz- Mourvedre)
This magical blend has a sumptuous red hue which invites you to have a glass, then explores your palate with its complexities, gutsy fruit and overtones of spice. Although this wine has a bold front palate is finishes soft and luxurious.
2017 Whistling Eagle, 'Eagles Blood' Shiraz. The Eagles Blood Shiraz is the ultimate expression from ancient Cambrian Earth to wine that displays spectacular colour, depth of flavour and balance. Made with a minimal approach using traditional methods and barreled in French and American Oak, it is a fine reflection of the terrior and the careful balance between viticulture and the environment.
Also, if you haven't yet tried the Whistling Eagle Arinto, it will not disappoint. Splashes of lemon and lime with crisp acid, this wine is fresh and well balanced.
The 2019 Whistling Eagle Arinto will also cellar well.
2019 Whistling Eagle Rose' is a trendy little drop of wine. A sumptuous aroma of strawberries which continues through to the fruit driven palate and finishes with balanced acidity. There is a limited supply so get in quick.
An initial fresh bouquet of bramble fruit and rose is followed by savoury dark cherry on the palate and delicately balanced dusty tannins and acidity to finish. This wine is smooth with terrific length.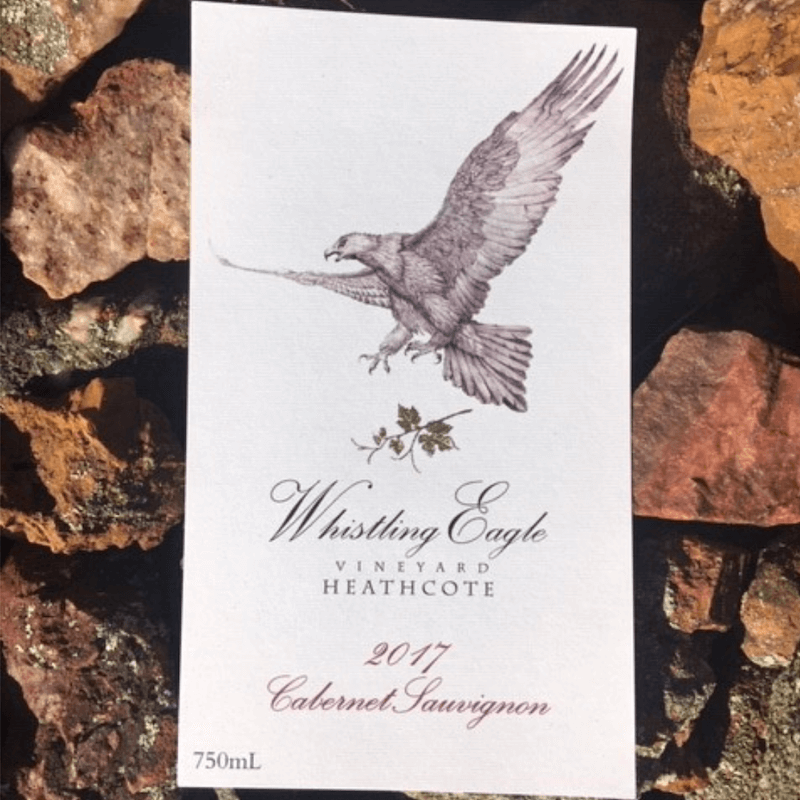 2017 Whistling Eagle Cabernet Sauvignon Deep red and ruby-purple hue. Classic blue berries, currants and violets and a spicy complex aroma. Intense palate, subtle tannins with a degree elegance, length and finesse make this an attractive wine.