Our Wines
You may notice a couple of new additions to our wine list. We hope you enjoy!
2018 Whistling Eagle, 'Eagles Blood' Shiraz is the ultimate expression from ancient Cambrian Earth to wine that displays spectacular colour, depth of flavour and balance. Made with a minimal approach using traditional methods and barrelled in French Oak, it is a fine reflection of the terrior and the careful balance between viticulture and the environment.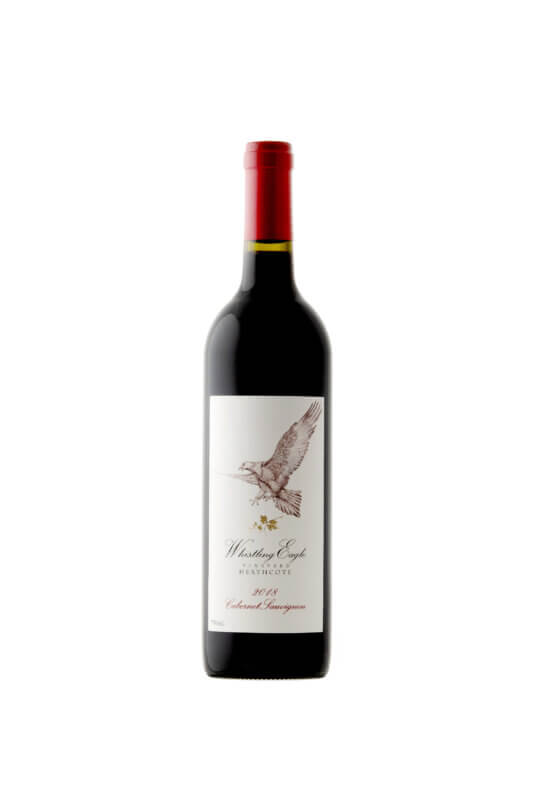 2018 Whistling Eagle Cabernet Sauvignon
has a deep red and ruby-purple hue. Classic blue berries, currants and violets and a spicy complex aroma. Intense palate, subtle tannins with a degree elegance, length and finesse make this an attractive wine.
Grenache is thought to have hailed from Spain. Grenache vines bud early but require a long growing season to fully ripen. The hot dry conditions of Whistling Eagle and the Heathcote GI make it well suited to this area.
2019 Whistling Eagle Grenache has subtle aroma with hints of raspberry, strawberry and spice. The palate is laced with silky tannins of nutmeg and cinnamon which linger and round this wine off.
2019 Whistling Eagle Malbec is flush with rich dark fruits which contribute to it's inky colour. The palate is leathery with tobacco and plum. The wine has a long well-structured finish.
2019 Whistling Eagle Cabernet Franc offers lavish aromas of violets and blueberries which carry through to a simple but elegant palate of chard, bell peppers, red fruits and earthiness. Silky, dusty tannins delicate but generous finish.
2020 Whistling Eagle Semillon has a great hue of light straw, lemons and limes on the nose. Complex palate is intense, rich with honey glazed citrus fruits giving way to an almond and pithy dryness with cleansing acid that pulls it all together and provides incredible line and length.