Ian and Lynn Rathjen are fourth generation Colbinabbin farmers and vignerons whose family have been cultivating the rich Cambrian earth since the late 1850's.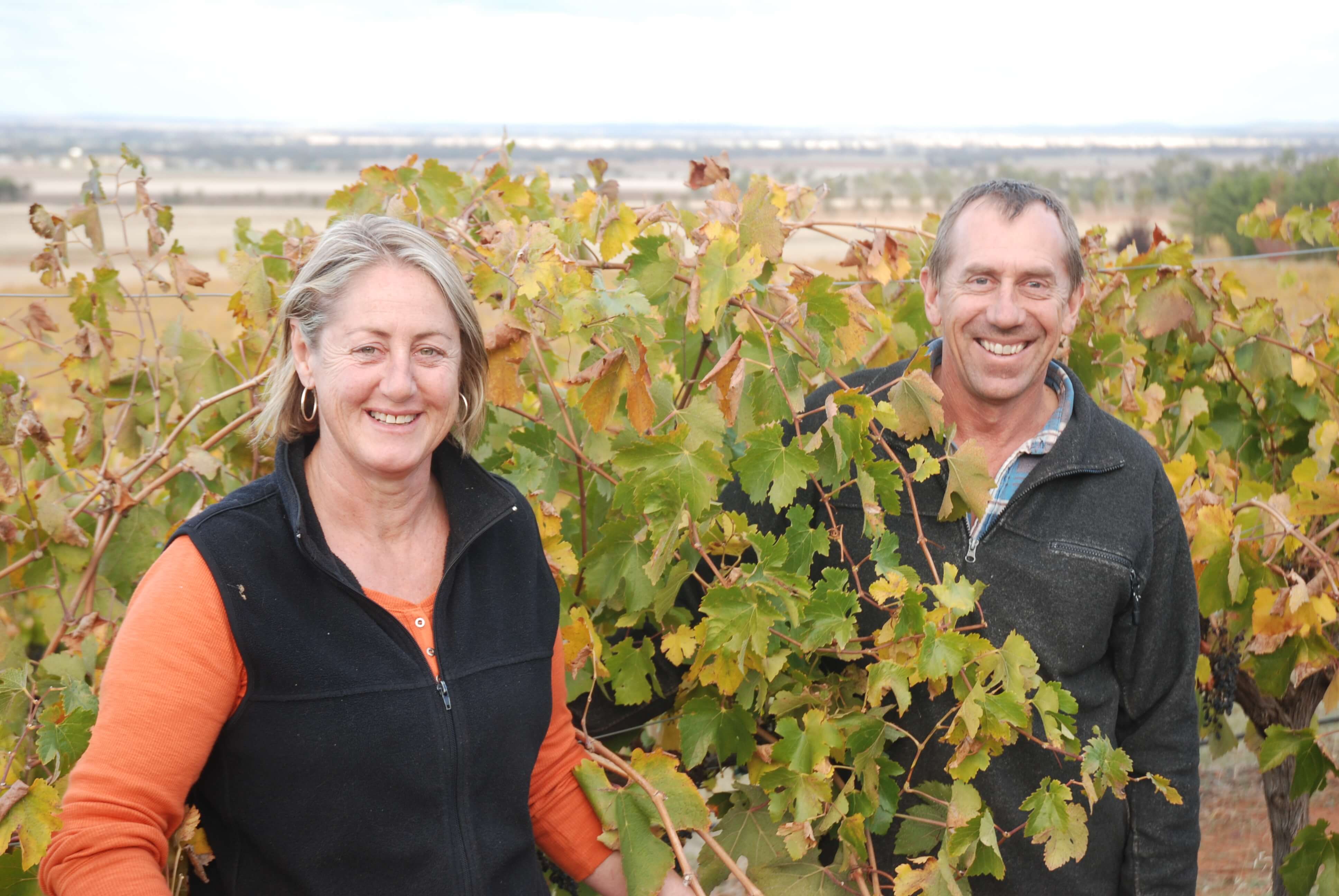 In 1997, with some fruit left over from contract, Ian decided to try his hand at winemaking. Buoyed by positive feedback from his 11 bottle yield, in 1999 he increased production to 70 dozen to share with friends and family.
In 2001, a knowledgeable wine retailer tasted the Shiraz and encouraged Ian and Lynn to enter the retail market. Before the labels were even printed wine writer Max Allen dropped by and included Whistling Eagle Vineyard in a Gourmet Traveller WINE article. Suddenly, Ian's hobby was getting serious and it was time to enlist some help.
In 2002, nephew Guy Rathjen began part-time in the vineyard while completing his oenology studies. In 2003 demand saw production of the Eagles Blood Shiraz increase to 300 dozen and American exports began.
It was time to move out of the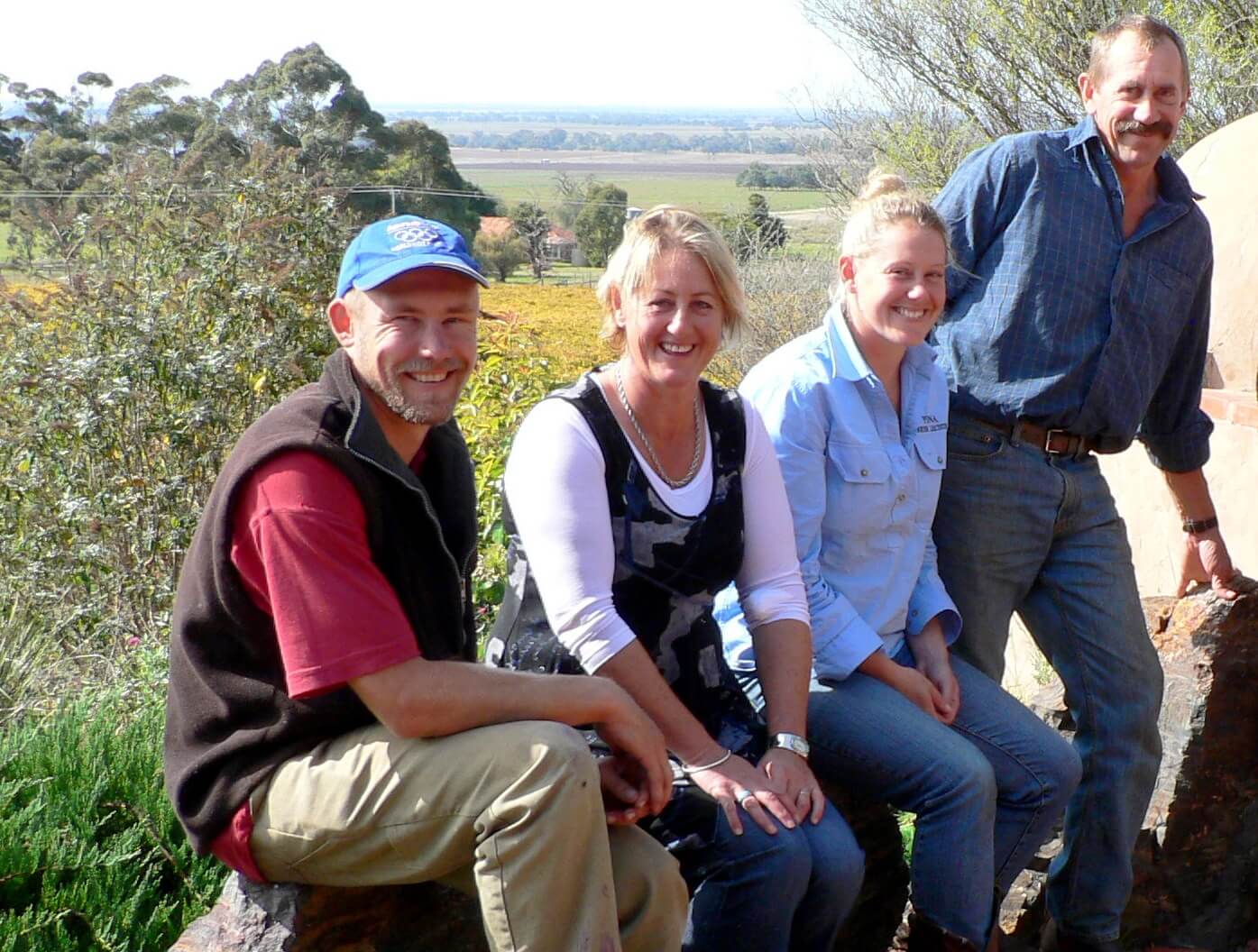 machinery shed and in 2004 the cellar and winery were built. Production was doubled in 2005 following positive reviews both domestically and in America.
Daughter Trish Rathjen returned home from her studies in 2007 to become an integral part of the family business. Trish studied viticulture at La Trobe University and at Charles Sturt University, spending three years in Mildura and two years at White Box Winery to learn more about wine making. Trish has also worked at Heathcote Estate and enjoys learning about different wine varieties and different techniques."
In 2008 the Rathjen's dedication to meticulous viticultural practices which understand the Terrior of the district was recognised through The Royal Agricultural Society of Victoria & Weekly Times, Farm Business Awards 2008, Horticulture Producer of the Year Award.
The Rathjens realise that to produce extraordinary wines, yelids must be kept low and the vines be in balance with the environment.  Ian is obsessed with producing extraordinary shiraz; although modest in his manner, his approach to wine making is uncompromising.